Shopping Cart
Your Cart is Empty
There was an error with PayPal
Click here to try again
Thank you for your business!
You should be receiving an order confirmation from Paypal shortly.
Exit Shopping Cart
The Emergence Leadership Advantage
Creating Pathways to Leadership
Live the Life You Imagined​
Quick update. As of 7/11, I am down another 1.8 lbs to 181.4.  Going to try and focus a little more this week.  Gotta drink more water and eat more veggies/fruits and cut back on the bread. Turkey burgers w/o the bun please :-)   
Have a great week!
What are doing this week to get closer to your weight loss goals? Mine this week will be cutting back on salty foods and adding a little cardio.  It can be as little as 15 min a day to start.  I also took my measurements so I am not just focused on pounds.  Inches can be just as important if not more when you start to put on muscle.  If you haven't take your body measurements.  I am tracking my bust, waist, hips, thighs and calf.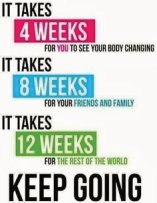 As you move through your weight loss journey, don't think because you don't see any changes today that nothing is happening.  Your body is changing on the inside and will reveal its changes on the outside soon enough.  Use the chart attached to give you an idea what to expect and create realistic expectations for this journey.  
I'm excited what the next 4 weeks will bring!
As you go on your weight loss, health and wellness journey, be mindful of the things you are putting in your body - food, drinks, supplements.  Stick to whole foods and avoid processed foods.  Summertime is a great time to start because fruits and veggies are plentiful - if possible support your local farmers. Check out your local farmers markets and fairs - fresh whole foods and exercise while you walk around seeing the bounty that is available for your next meals. Enjoy.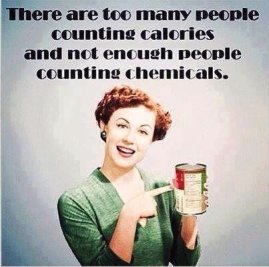 Although I help people through their life transitions, coaches have their detours in life and need to take on their own transformations from time to time.  I am ready to take on a new transformation for myself and hope that my transparency can help you through your personal weight loss transformation or for that matter any transformation.  All transformations take acknowledgement, committment, and discipline to move to the next level.  In order to move to my next level, I need to conquer the elephant on my plate.  I know that things greater than the weight loss will come along with it to. This is a transformation that I have decided to take on for me!
First step of eating the elephant on my plate and losing some of this excess weight is to acknowledge what it is and make a plan.  I know this is a life-long journey, but I am going to focus on the next 90 day - remember bite size pieces.  
My overall goal is 30 lbs - not necessarily in the 90 days.  My check-in days will be Friday - this can be a motivator for me going into the weekends to stay the course and not indulge or lose focus on my plan.  They say a healthy weightless is 1-2 lbs per week (I'm hoping to be above average :-) However, I realize that any loss is a victory and getting me one step closer to my long-term goal.
My current weight is - drum roll -----185.2 lbs (sigh!) Oh My! I can't believe I have put it in print - however, all of you will help keep me accountable on this journey.
In between my weekly weigh-ins, I will post articles, recipes, and any other information that has helped me in this transition.
Let's ACTIVATE…#activatemovement, #thecopilot
Great article! Take a read. 
http://www.huffingtonpost.com/lucinda-cross/5-steps-to-eating-the-elephant-on-your-plate_b_5507166.html
  #LucindaCross, #ActivateMovement
We all have elephants on our plate from time to time. Some have more than one elephant and may need to choose which one to start with. My elephant that has been staring me down for some time, particularly the last year is my weight. I am ready to ACTIVATE and start eating my elephant - hope it's protein and low-calorie  Follow me on my BLOG at drholliemajor.com as I eat my elephant one bite at a time. If you have the same elephant, join me on this journey to health and wellness. I will be posting articles and information that may be helpful to anyone else that is looking to improve their state of health and quality of life. 
/